Be Recognized
Register your interest by filling out the form below.
Quality education is the bedrock of a fair society and it is integral to building a better, more sustainable future for all. Considering its critical significance, the trailblazers who have ushered in pathbreaking advancements in the realm of education in their roles of disruptors, vocal advocates and leaders of change have not only uplifted the lives of young people around them, but have also contributed to the betterment of the world at large.
Given the far-reaching impact of their contributions, the Education 2.0 Conference is immensely honored to announce its exclusive recognition session, wherein we will be spotlighting a few incredible individuals and organizations who have worked tirelessly to reform and improve global education. With this program, we hope to honor these visionary minds and inspire more such emerging voices.
Benefits of being a finalist include, but aren't limited to:
 Being felicitated on an international stage before distinguished peers.
 Live broadcast of the recognition session.
 Education 2.0 Conference's seal of recognition and marketing campaigns.
 Opportunity to connect with fellow honorees.
 Interviews and press releases highlighting your accomplishments.
Are you, your mentors, or your colleagues playing a role in progressing education and learning? We encourage you to register your interest in the Education 2.0 Conference's honorary program by filling out the form below.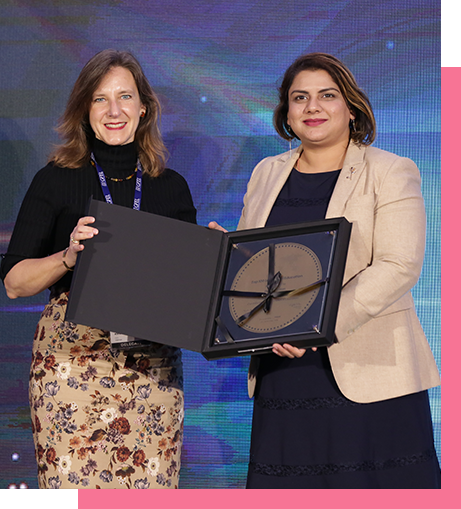 Request For Our Honoree Application Form
Let the global education community know about your amazing work!