Themes
Take a comprehensive view of the trends in the education sector.
We highlight the latest
advancements with leading thinkers
in education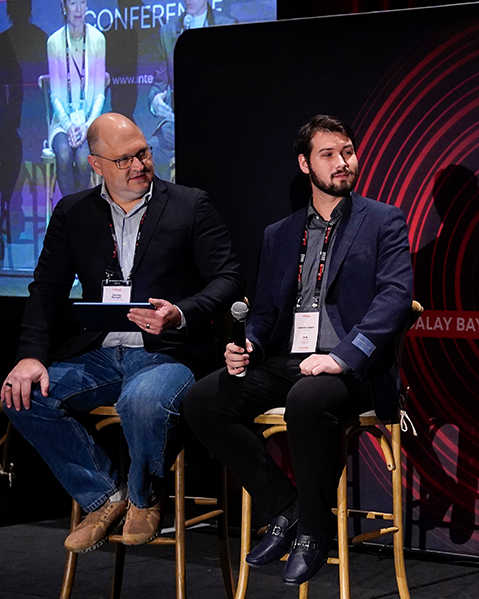 The pandemic has impacted the whole of the education and learning sector. With educators looking for ways to make their classrooms more holistic and students exploring learning methods, Education 2.0 Conference aims to unite educational leaders to brainstorm on redefining the education sector together!
Join us at this upcoming education conference in 2023 as it addresses the pressing issues of the education and learning sector. Educators will also highlight how adopting technology has made them vulnerable to digital scam offenses and fraud cases, while EdTech experts will share some preventive measures against them. Education 2.0 Conference has so much in store for you; we will catch you in the USA and Dubai this year.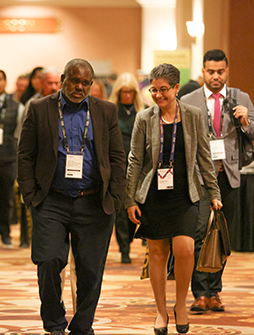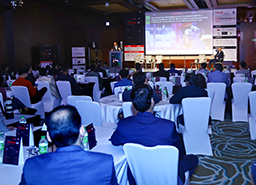 STEAM
Learning
In this fasting-changing world, the education sector aims to equip its students with all the skills and knowledge required to overcome the challenges that come their way. This is when STEAM learning, i.e., science, technology, engineering, arts, and mathematics, entered the education sector. Join our education summit as we discuss its advantages for students and educators.
Immersive
Learning
With a constant emphasis on the difference in nature of students' learning styles, immersive learning is one of the solutions to help students learn while experiencing. Creating a virtual space replicating real-life scenarios allows students to participate in this learning environment instead of being passive spectators. Come dive with us in this immersive learning environment at our upcoming editions this year!
K-12 Digital
Education
Online learning provides flexible studying hours, is cost-effective, and doesn't require relocation. So it's gaining more popularity among students. But is this learning providing them with the skills and knowledge they could get at school? Let's explore together at our upcoming education conference in the USA and Dubai this year.
Adult
Learning
Research shows that adult learning can boost one's mental health and happiness. Learning is a mental exercise for the brain, as physical work is for the body. Get ready to join the global education leadership conference as we discuss the benefits of adult learning in building one's confidence and career.
Cross-Border
Education
Cross-border education bridges different cultures and unlocks the power of active learning while building one's social, life, and academic skills. It proves to be a method of exploring others while simultaneously knowing oneself.
Data Security &
Management
With educators struggling to operate online classes, manage the organization's data, and keep it secure, what's better than attending an education conference that addresses teachers' tech challenges while introducing the appropriate solutions?
Teachers' Training &
Development
To help students incorporate 21st-century skills, teachers need to develop them first. This gives rise to the need for teachers' training. It's time to equip teachers with the best tools to provide students with the best education. Join our upcoming edition to learn how these training and development programs affect educators' lives.
Inclusive
Learning
To create an acceptable world, isn't it reasonable to begin inclusive education at the learning stage? With inclusivity comes social acceptance among kids for others who are slightly different from them, and thus, they learn to feel normal about all of it. But what do educators need to do to maintain an inclusive environment in their classrooms?
Education &
Entrepreneurship
As education is no longer about rote learning; instead, it is about learning to understand and implement. Today's education system gives opportunities to students to think and act like learners of the 21st century. It's no longer the case where teachers are meant to teach students in a unique manner, and students are also motivated to bring forth their 'out of the box' thinking and develop their growth mindset.
Fraud Scholarship
Scams
Education 2.0 Conference will underline scammers' techniques to defraud learners into fake scholarship scam offenses. Along with real-life case studies, you will get a broad view of how to identify and avoid such academic fraud in the upcoming times. Join us as our experts dig deeper into fraud cases in the education and learning sector.
Holistic
Learning
In a holistic approach, educators focus on the actual growth of an individual, especially followed by early childhood educators. They assign tasks to the learners focused on boosting their physical, cognitive, social, personal, emotional and spiritual well-being. Join us at our education conference to discuss various methods and approaches to adopt holistic classroom learning.
Pedagogy &
Psychology
Teachers' pedagogy depends on the students' learning psychology. Gone are the days of lecture-based teaching. Now, teachers need to adapt to students' needs to teach them accordingly for better outcomes. Join us as our leaders shed more light on this topic and share their viewpoints at the Education 2.0 Conference.