Don't Fall Prey To Scammers Impersonating Education 2.0 Conference's Representatives
The Education Conference's next edition is coming up and we want to review and make sure that attendees know how important it is for them not to fall for scams when purchasing Delegate Passes.
Please note that there have been instances of fraudsters trying to sell fake tickets to education events at extremely high prices, especially after the pandemic. They may use the following methods to defraud you:
A suspicious third party claiming to be associated with an education conference in the USA and offering to sell you an expensive package deal including flights or accommodation when all you wanted was a pass to the event itself.
Asking you for your personal information such as credit card numbers or passwords so they can charge your account or access your data.
Trying to sell you fake passes that look just like the real thing; these scammers will often claim that theirs are sold at a lower price than other vendors because they're in bulk, but this is just an attempt at manipulation.
Keeping this in mind, we urge you to do your research, go through reviews for scam prevention and purchase your Education 2.0 Conference passes only from verified sources to avoid being defrauded.
Scam Prevention: Education 2.0 Conference's Advisory
We want everyone at this year's education event to have fun and learn something new; we don't want anyone to be disappointed because they fell victim to these crooks! In order to do our bit to protect our attendees, the Education 2.0 Conference team has reviewed the situation and prepared this scam prevention and safety advisory:
The Education 2.0 Conference does not offer refunds for Delegate Passes (special requests are reviewed on a case-by-case basis). If you are approached by someone offering a Delegate Pass with a 100% refund guarantee, this is likely a scam and should be ignored.
We would like to inform you that we have a process for selecting sponsors. The Education 2.0 Conference team reviews forms and walks prospects through the Sponsorship Packages so that individuals can make an informed decision based on their business needs. Therefore, do not entertain scammers who request you to pay a fee immediately.
Our Recognition Session's assessment procedure includes background checks, interviews, and other similar means of vetting your qualifications for our event. If you see something that looks like it's offering you a chance to get an accolade straightaway in exchange for money from the Education 2.0 Conference, then it is probably a scam.
Please be aware of fraudulent emails asking for personal information such as your Social Security Number or credit card details. Do note that such behavior is not consistent with our values and goals as an organization.
If you receive offers similar to those described above from someone claiming to be associated with the Education 2.0 Conference, contact us immediately by visiting this page with information about how they contacted you. This will help us review and take appropriate action against these entities.
This is for informational purposes and does not represent an official press document.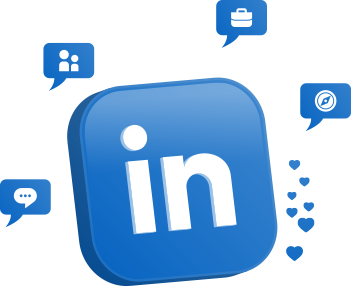 Enter
LinkedIn

URL here:

Disclaimer: Please note that while we strive for accuracy, the tool's results may not always be entirely precise.