LinkedIn Process


and Profile
Verification
Our Outreach
Process On LinkedIn
The "Recognition Program" of the Education 2.0 Conference honors both individuals and institutions that exemplify outstanding innovation and excellence in education. Our global education summit, over time, has become a go-to place for such leaders, steering them toward tangible growth, securing collaborations, and establishing a credible foothold in their fields
Our outreach strategy predominantly leverages LinkedIn to identify and communicate with potential candidates. Given its professional ecosystem, LinkedIn naturally aligns with our objective, making it easier to tap into a community of enthusiastic individuals keen to contribute and grow in the educational arena.
LinkedIn Profile
Verification Tool
To keep interactions real and build trust, the Education 2.0 Conference is proud to roll out its LinkedIn Profile Verification Tool. This tool helps attendees and others involved check that profiles connected to the Education 2.0 Conference are genuine, in order to prevent scams and highlight real affiliations.
01

Enter Profile Details:

Please provide the LinkedIn profile URL from which you have received a message.

02

Review & Cross-Check Profile:

Our tool will promptly extract profile data for in-depth analysis and match it with our existing records to check whether the person behind the profile is indeed associated with us.

03

Receive Verification Alert:

Upon successful completion of the validation process, you'll promptly be alerted about the LinkedIn profile's legitimate affiliation with our organization.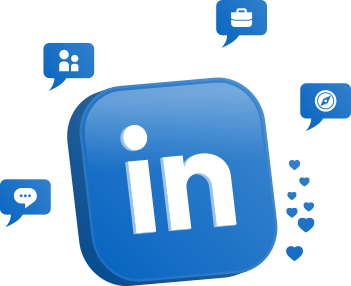 Enter
LinkedIn

URL here:

Disclaimer: Please note that while we strive for accuracy, the tool's results may not always be entirely precise.
Watch Out For Fraud!
If the LinkedIn Verification Tool can't confirm a profile's link to the Education 2.0 Conference, please be careful. Refrain from divulging personal details and flag such profiles using our Report Scam page. This aids in maintaining the integrity of our education summit and safeguards our community. For any concerns or inquiries, reach out to us directly at [email protected].